Today I'll invite several people to a dinner party at my home this coming Friday.
Why?
Because me and My Fine Husband love the meaningful and very fun connections that are created and fostered at them. They're very simple – really.
Hosting a dinner party isn't about being fancy or making sure every nook and cranny of your home is spic and span. It's about inviting people to your table. Letting people know you see them, value them and are interested in them and their lives.
Here are a few pointers to get you going:
Choose a few people who you'd really like to get to know better. Think creatively and don't simply fill a short list with people you already know well. Stretch yourself.
Decide the date and time – start time and wrap up time is my practice, since I know that I'm best when I have these in mind. Plus, I'm more of a morning person than late night, and late nights take their toll.
Think about what you want to prepare. Keep this very simple. Focus on what's in season for food, what can look nice on the table, and what is flavorful to enjoy.
The ONLY question I ask of my guests is if they have allergies or true dietary concerns; not what they do and don't like. I'm respectful of peoples' diets and it's still up to me to choose the menu. Part of the fun for us is the adventure of new foods shared with others at our table.
Invite your guests and be prepared for yes's and no's. I suggest having a working list to utilize so you can add to and for reference when there are more seats at your table. When someone is unable to join you, invite another person or two.
You may get asked, "What can I bring?" While this is a kind question, a dinner party is NOT A POTLUCK (yes, it's caps worthy). I reply to that question with "an empty tummy and good humor". Host gifts are entirely up to the guest and not requested items. If you want guests to bring something that's another endeavor entirely.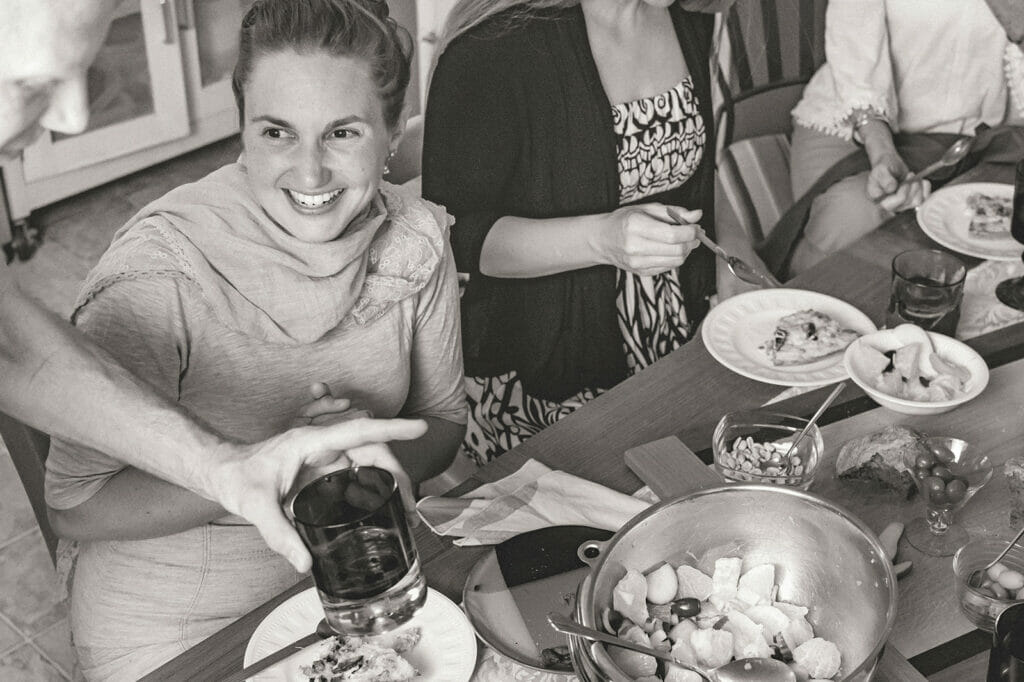 Inviting people to your table is simple. It's powerful. It's fun and easy if you put a bit of planning into motion. And the reward and good feelings and connections you create will change lives for the better, starting with yourself.
If you're ever in my neck of the woods, you're very welcome at my table. Soup's on, the door's open.
More on the Dinner Party is at the end of the Connectivity Canon, which you can order here.